Flietermolen is growing, flowering and inviting you.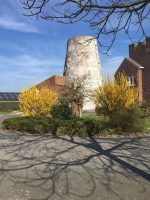 Renovations: what's done and what still needs to be done
Invest in the cooperative and help us build the Flietermolen story
Perspectives : from inside and from above
Renovations: what's done and what still needs to be done
Done…
Thanks to the funding we received from the Flemish government, the King Boudewijn Foundation and new members, we have already managed to get quite a lot done:
The Midget Marvel Maxima Roller is up and running once again! We will be able to mill our first bags of flour very soon.
Renovating the Midget Roller included a new 3-phase electrics system, electric motors, replacement drive belts, elevators, sieves and the cleaning of all the machine's components.
We have rebuilt the grain cleaner, relaid most of the floor on 4th level and installed an electric winch up to the 4th floor
Rentokil carried out woodworm treatment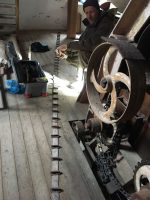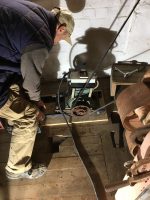 … but there is still a lot to do
we will need to finish the electrics and safety systems
both the interior and exterior walls need stabilizing and renovating
in order to diversify the range of products the mill offers, we will be looking to acquire 2 new mill stones – these will allow us to produce whole meal flour, a must for a 'healthy food' mill such as ours. The old stones can no longer be used for producing flour for consumption.
Once the mill is completely up and running and producing flour, the next big project will be to renovate the adjoining building to develop the multi-purpose room that will be made available to neighbours and locals to host events, training, parties, etc.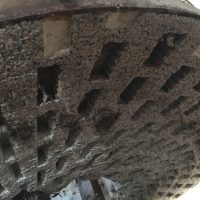 Invest and help us build the Flietermolen story
Flietermolen aims to innovate, producing healthy bio food, with no sprays or additives.
As a multi-stakeholder cooperative, our goal is to bring together key players from the local social economy, such as farmers, millers, bakers, bio shops, customers and neighbours.
The renovations carried out so far have cost 22.000€. To get the mill fully up and running, we need a further 20.000€ of funds.
Invest now in Flietermolen! Help us to raise the extra capital needed (20.000€) so that we can start production as soon as possible!
Thank you!
For aspiring members:
Individuals or companies can buy shares from 100€ to 10.000€
Individuals can get 45% of their investment back from the Belgian tax system
2% interest on shares
In 'fruitful' years, dividends will be distributed
Discounts on produce
Let us know if you're interested in investing by leaving us your details here.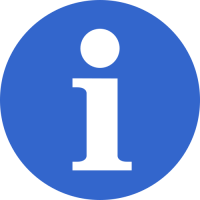 How about attending an information session at the mill to find out more about how the cooperative works?
Then join us for the evening!
Let us know by email (info@flietermolen.be) which session you wish to attend:
Dates: Tuesday April 4th at 7.30pm or Thursday April 20th at 8pm
Perspectives
From inside …
On 10/03 we held a very informative and constructive perspectives session with several local actors – we also tasted some great varieties of bread made from local flour.
… and above
Check out this brilliant video with footage of the mill taken by drone by a local neighbour!

(Video © William Still)
We hope to see you soon at the mill, preferably inside!